Woking Young Musicians Trust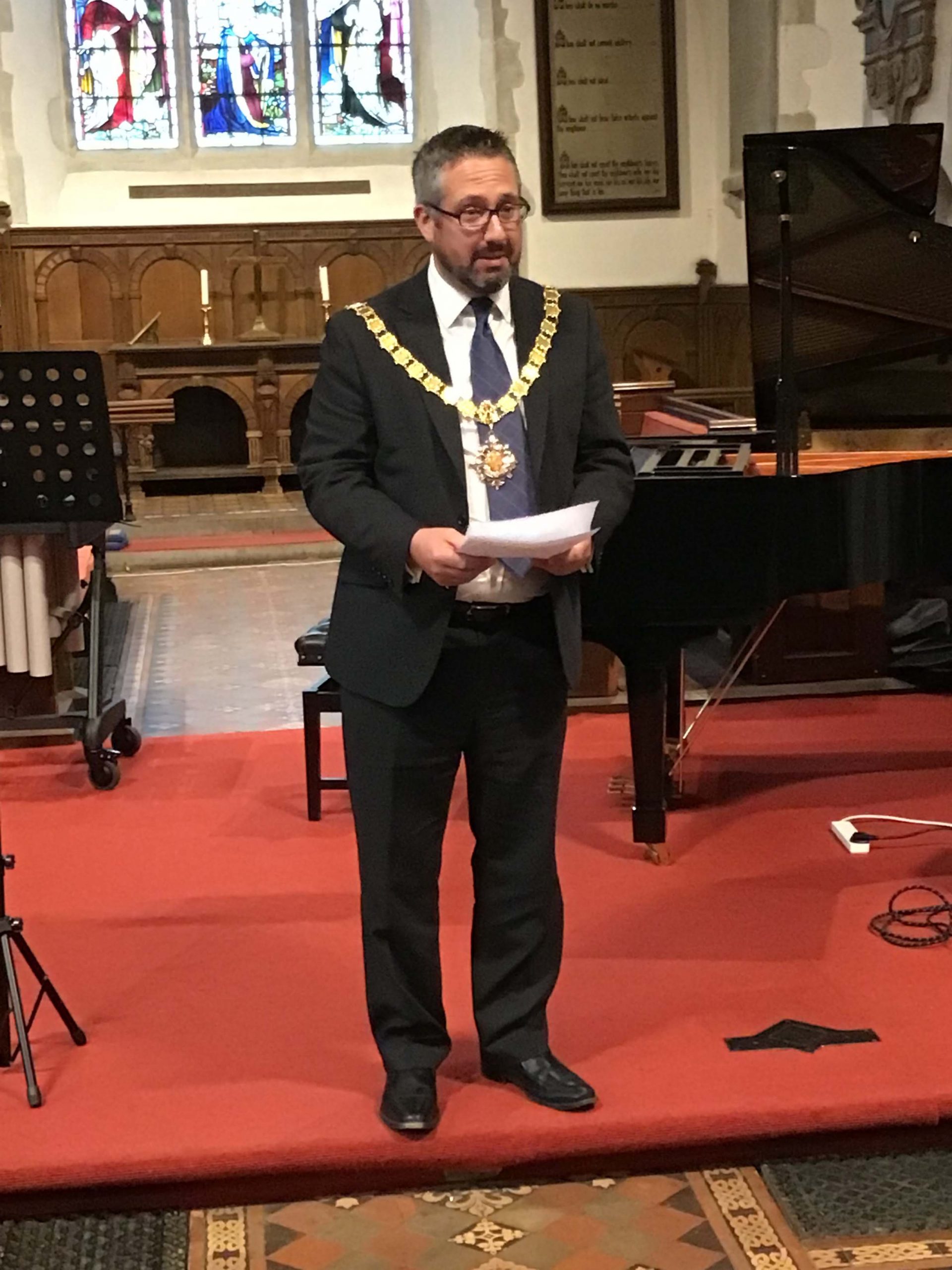 Due to the Covid pandemic there was no Awards Ceremony as such. Interviews for 2020 and 2021 were performed by Zoom in 2021 and awards were made by post soon after.
There was, however an event on Sunday 4th September 2021 in St Peter's Church, Old Woking, at which the successful applicants performed.
All performers, except Nadzhie Katanani, were linked to the 2020 awards.
Our chairman, Mel Beynon, first welcomed everyone and explained the difficulties that the pandemic produced.
Rhia Thomas (violin) played the Andante and Allegro from Sonata No. 2 in A minor, BWV 1003 by J S Bach.
Isaac Johnson (vibraphone) performed "Bee" by Emmanuel Sejourne and "Blues for Gilbert" by Mark Glentworth.
Thomas Bates (electric guitar) did a spirited performance of "Hypergiant" by Nick Johnson.
Nadzhie Katanani (piano), our 2021 awardee, performed Impromptu in G flat major by Schubert and Étude in C minor by Chopin.
The final performance was by Cameron Bahmaie (bass trombone) who played Cello Suite No.2 (Minuets 1 & 2 and Gigue) by J S Bach and "Meditation" by Hidas.
The afternoon culminated in a brief talk by the Mayor of Woking, Councillor Liam Lyons, in which he applauded the efforts of the awardees.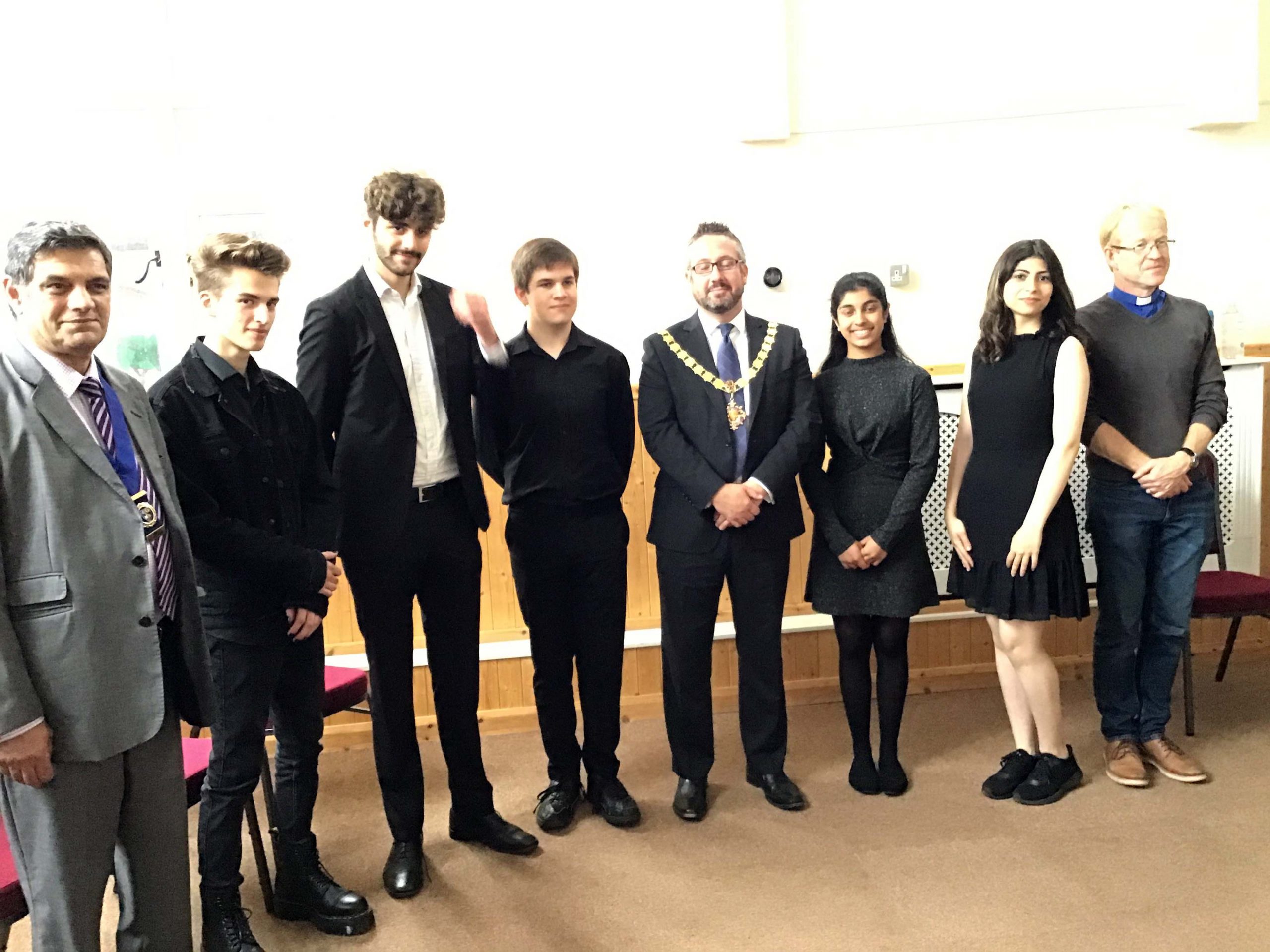 Cllr. Saj Hussain, Thomas Bates, Cameron Bahmaie, Isaac Johnson, Cllr. Liam Lyons, Rhia Thomas, Nadzhie Katanani, Rev. Jonathon Thomas