Woking Young Musicians Trust
About Us
The Woking Young Musicians Trust is a registered charity, which awards grants to students showing outstanding ability in any sphere of music.
The Trust was originally formed in memory of Miss Marie Oswald, for many years Head of Music at Woking County Grammar School for Girls and a revered local music teacher.
Normal Awards
The awards, of up to £2,000, are intended to assist in the training of music students, in the 14 to 20 year old range, especially those in financial need, by contributing towards a particular musical purpose – for example, the purchase of a better instrument, attending a masterclass, giving a concert or recital, etc. – but not for routine expenses.
How to Apply for an Award?
Applicants must be between the ages of 14 and 20 and be pupils or former pupils of a school within 8 miles of Woking Station or be resident within the same area (defined by postcode).
Grants are awarded annually, subject to an audition, normally held in March. Full details of how to apply may be found on the Additional Information page.
We now have a  new Award for 6 – 11 year olds.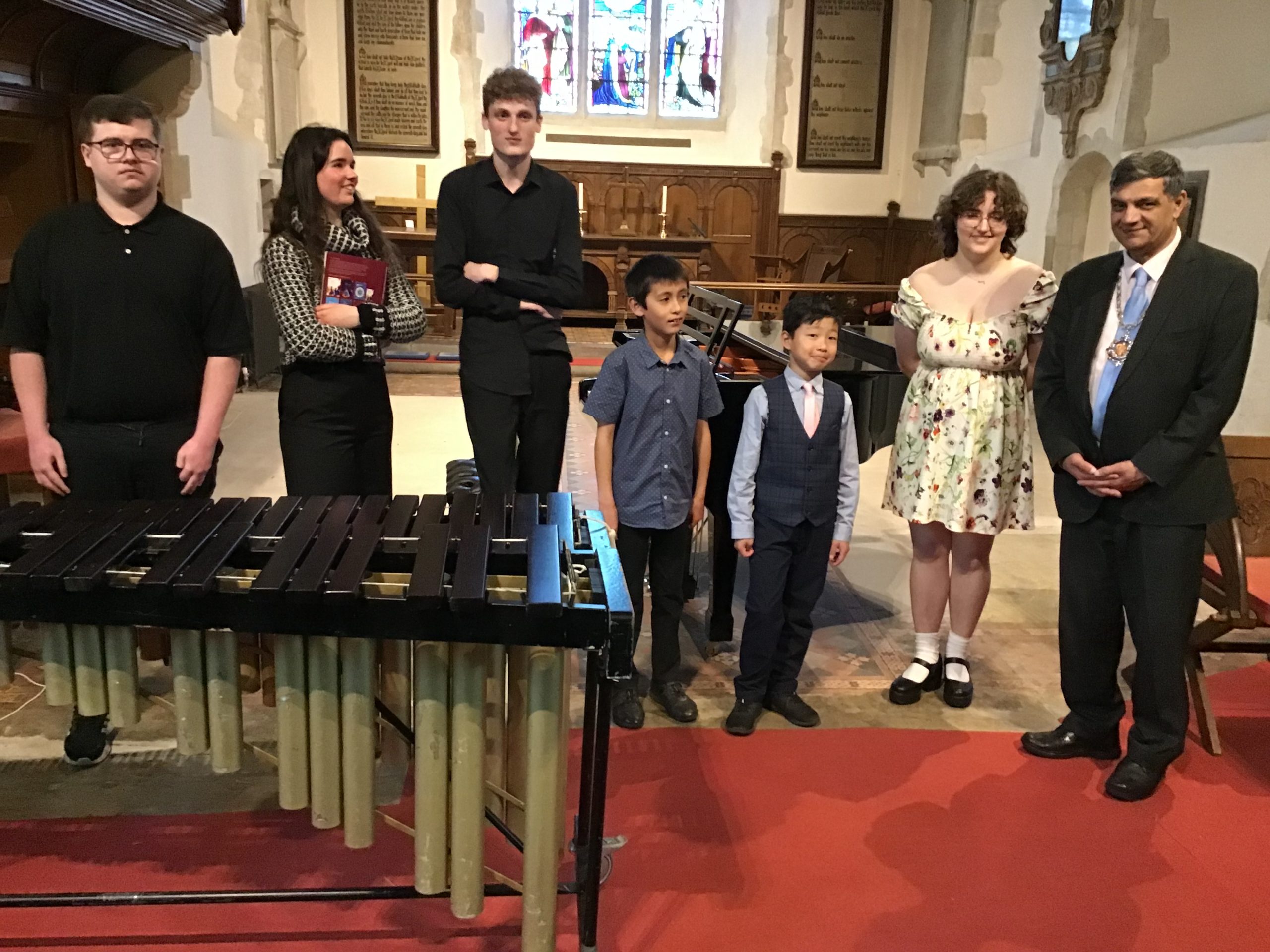 Our 2023 winers: Antony Harris, Lucia Hernandes Turnball, Charlie Perkins, Lucas Oliver, Alex Qu, Zoe Legge with Cllr. Saj Hussain
16th May 2023 at St Peter's Church Old Woking