Woking Young Musicians Trust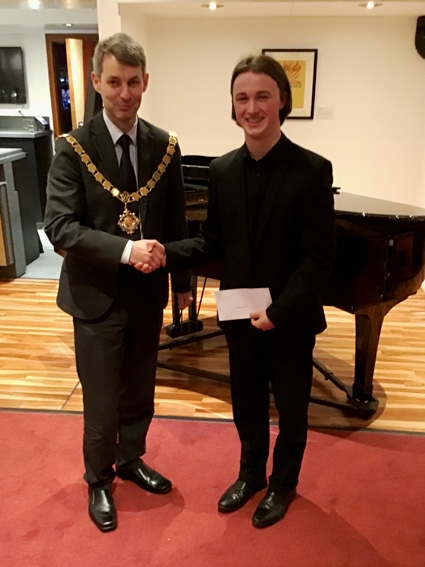 On Sunday, May 12th, The Woking Young Musicians Trust held its annual Presentation Ceremony in the Griffin Bar at the H.G. Wells Conference and Events Centre.
Christopher Pearce played "Introduction and Allegro" by Senaillé (arranged for tuba) and the Flute Sonata No.2 in E flat major (2nd movement) by J S Bach.  Although unable to attend, Daoud Merchant sent a recording of the St. Louis Blues played by the Dixie Ticklers with whom he plays.

Abigail Brewster, 2014 Awards, delighted us with a rendering of Sonata for Viola and Piano in D minor by Glinka. Christopher then went on to play his musical interpretation of Goethe's poem, The Sorcerer's Apprentice. He wrote this piece as part of his A-level music studies. Both were ably accompanied on the piano by Margaret Roberts.
The afternoon culminated in the Award presentation, by the Mayor of Woking, Councillor Will Forster, to Christopher Pearce, this year's successful winner.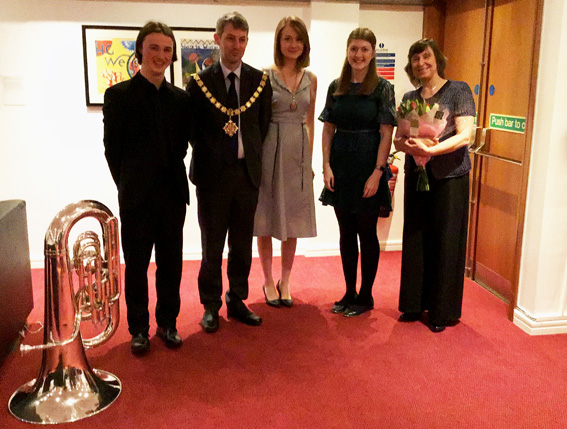 Christopher Pearce, Cllr. Will Forster, Hannah Thompson, Abi Brewster (2014), Margaret Roberts (accompanist)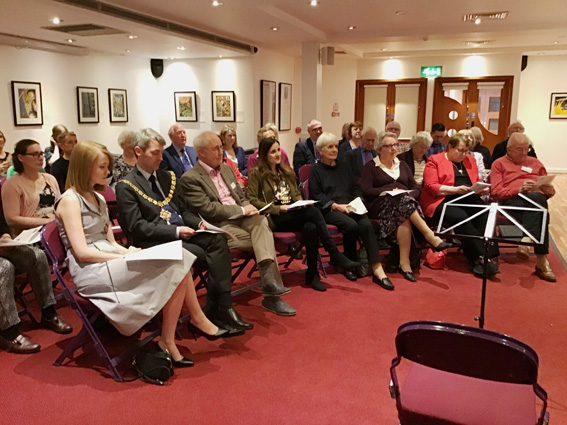 Some of our guests from 2019.